The other day I posted a fun game in my Tastefully Simple Facebook Group asking members to list items they would bring to a BBQ and the food had to start with the next letter of the alphabet. I started the game with Apple Pie. Next someone wrote Burgers, then Chips… The game went on, and people got creative with difficult letters which allowed us to make it all the way through the alphabet.
This game gave me an idea to share with you some fun Tastefully Simple BBQ recipes. Some of these are great suggestions to take in your picnic basket too! Need some suggestions for packing your picnic basket? Check out my article Pack the Perfect Picnic Basket with Ease
I am an Independent Tastefully Simple Consultant and sell the Tastefully Simple products listed in the following recipes. I created this list of Tastefully Simple BBQ recipes ideas to share with you from the recipes available on the Tastefully Simple website. I have not made all of these recipes, yet, but I have read through all the recipes and decided to share them based on the ingredients and process. These all sound like recipes I will try.
These recipes are all based on products available with the Spring/Summer 2020 catalog.
All recipes and photos below are from the Tastefully Simple website. 
Let's get started…..
Doesn't this just look amazing?!?!? I'm a HUGE fan of anything caprese!
Can you go wrong with a multi-layer cake with different flavors?
While I haven't tried these burgers, the Bayou Bourbon Glaze is one of my family's favorite sauces!
I love this cheesy spin on a classic!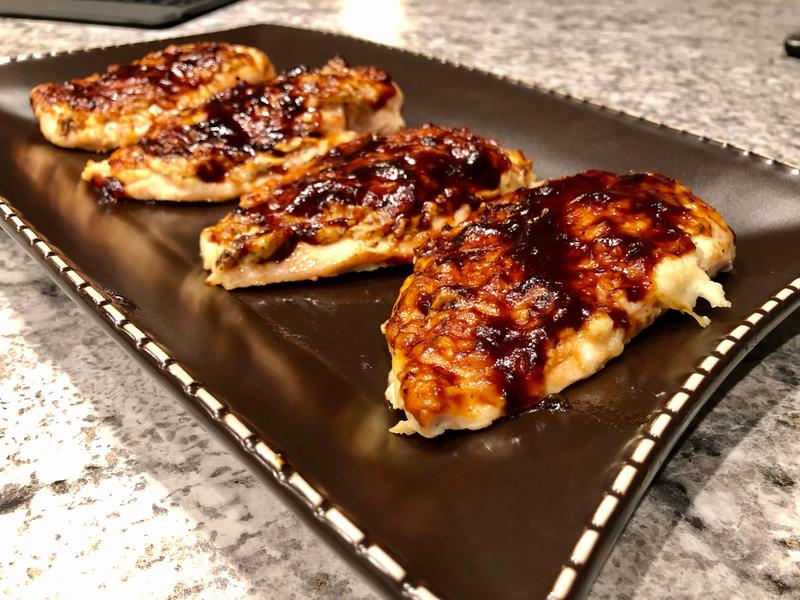 I wasn't too sure about the Dill Pickle Dip Mix when I first heard about it, but I used it to make this potato salad and it was delicious! Everyone loved it and it will now be a staple at our BBQs and picnics. I do not like celery or eggs in my potato salad, therefore, since I was the one making it I could control that. I made the batch up to the point where you add celery and egg then I took a few scoops out for myself. I then added in the celery and only 3 eggs since there was less potatoes. It worked out great!
If you're just planning a night at home for you and someone special this is a great meal for the grill. You could also dress it up a little with the Merlot Sauce, which is back for a limited time.
I love bacon and jalapeno poppers so this just seemed like it would be a fun new recipe to try.
Grilled Fiesta Sweet Potatoes with Honey
This is a great adult beverage or you can make it kid friendly without the alcohol. This is a perfect afternoon treat, happy hour special or dessert. Whatever you like!
Kabobs! Tropical Teriyaki Chicken Kabobs
These are super easy to make, super fun and of course super delicious!
This no bake/cook dip is an easy party pleaser!
No Churn Ice Cream – Strawberry Swirl No Churn Ice Cream
YUMMY! Homemade ice cream! If you have kids, they can easily help with this in the kitchen!
I DO NOT like coconut! However, there are 2 exceptions – those yummy Girl Scout cookies and coconut shrimp. Each year I get one box of those cookies and enjoy them, but that is the only sweet food I eat with coconut. And then there is deep fried shrimp with coconut. That I will order! So, this recipe I would try.
Like the sound of this, but want something easier for the grill? Then,  check out
This is always one of my favorite summer salads.
Rhubarb Strawberry Glazed Chicken
Classic summer flavors combined on the grill. This would be delicious with roasted veggies or on a salad
Such fresh flavors for the summer!
Three Cheese Broccoli Casserole
I know not everyone enjoys asparagus, but this is one item I MUST have during the summer on the grill!
Vidalia Chicken & Veggie Grilled Platter
Imagine grilling this up this summer! You totally can do it!
Perfect for your 4th of July BBQ
X-treamly Yummy – Magic Chicken & Mushroom Galette
This is one of my FAVORITES!!!! IF you love mushrooms you need to try this!!
Yogurt Cones – Rhubarb Strawberry
Kids and adults will go crazy for this treat!
Great outdoor snack to enjoy while the grill is heating up!
There you have 26 Tastefully Simple BBQ recipes for the next time you fire up your grill. All of these are tasty ideas that guests will enjoy. Have fun cooking your way through the alphabet!
Cheers!
If you would like to purchase any Tastefully Simple products from me, you can visit my website here
Be sure to pin this to your grilling board on Pinterest!